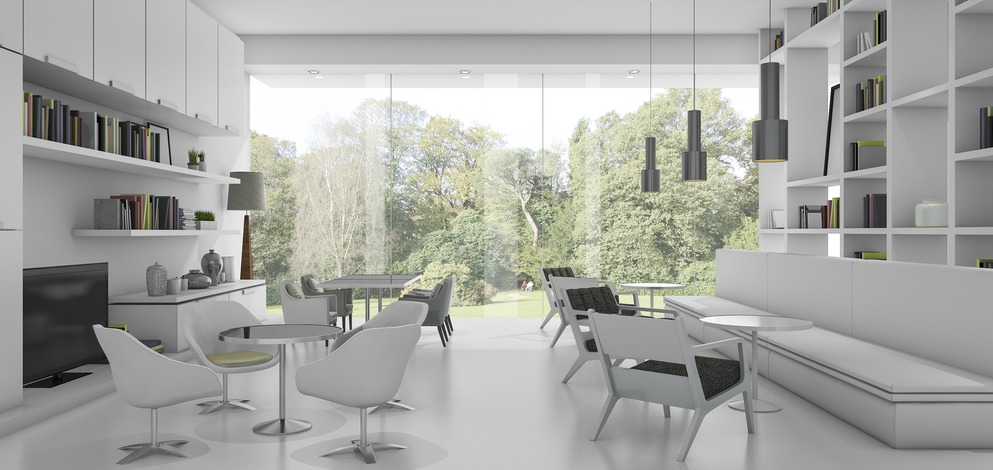 Often when people think about improving their office furniture, they imagine a complete (and expensive) overhaul. A whole room makeover doesn't necessarily have to be the case. Sometimes the best office reinventions are the easiest. Consider these three small changes that can make for exciting updates.
1. Sit Stand Desks
For a more flexible workspace, try an adjustable height desk. An adjustable height desk, otherwise known as a sit stand desk, gives you the freedom to switch between two positions while working. Being able to stand or sit adds healthy movement to your day and improves posture. A sit stand desk has an ergonomic design and a great addition to your office.
2. Interactive Whiteboards
If you make presentations frequently, an interactive whiteboard can change the way you teach and promote your ideas. An interactive whiteboard is an LCD panel connected to a computer so that you in addition to writing and erasing messages you can insert pictures, videos, and other documents. Integrate an interactive whiteboard into your office to create more dramatic presentations that will resonate with your audience.
3. Fire-proof Filing Cabinets
Preparing for improbable situations is the best insurance. The destruction of important files in a natural disaster such as a fire can set your business back drastically. Protect your documents with a fire-proof filing cabinet. Utilizing these specialized cabinets will give you peace of mind.
You spend a lot of time in your office, and you want to work in a stimulating environment. Simple updates to your office furniture can get you excited about the work you're doing and reignite creative processes. Remember, you don't have to spend a lot of money and completely redo your office. Try adding a few new touches at a time and see the positive impact.
For more information on office furniture that connects comfort and productivity, give us a call.