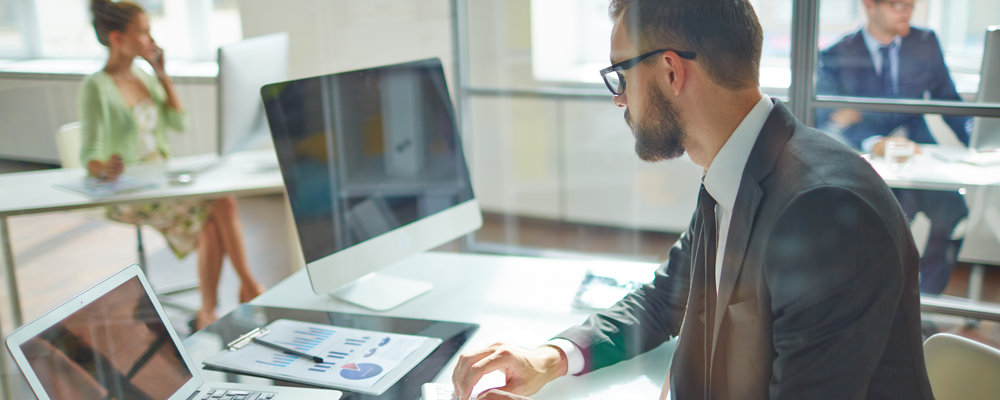 Keep Your Network Maintained with Managed IT Services in Fort Wayne
To keep productivity consistently high, start with ensuring your network functions properly. If you don't have the right IT solutions or managed IT services in place for your Fort Wayne business, small issues can arise and become major problems. Your systems could malfunction or crash, which can cause you to lose time and potential profits.
That's where our Fort Wayne Managed IT Services can help! However, monitoring your network can interfere with your productivity too. The more time and manpower that goes into maintenance and repairs, the less you can invest in growing your business.
As one of the top cyber security companies in the region, Allen Business Machines has the resources and managed IT services Fort Wayne businesses can use to help keep their focus where it belongs. With our network security monitoring and IT support, you can have our expert technicians watch over your systems. These services also include comprehensive dark web scanning and dark web monitoring. You can concentrate on your daily business tasks while we fix problems before they can get in your way.
Components of Dark Web Monitoring and Repair
ABM's 24/7 Dark Web Monitoring and Proactive Repair services come with:
Remote Monitoring and Management
Managed IT Services allows us to keep watch over your systems all day, every day. We also scan the dark web for potential threats to your network. Whenever an alert is generated, an engineer generates a trouble ticket and works on the issue immediately.
Server Monitoring and Care
We use advanced software agents to track and analyze activity on your servers. We can fix issues remotely and onsite.
Desktop Monitoring and Care
We can address common problems and perform administrative tasks on your desktops like:
Removing computer viruses
Rooting out and blocking spyware
Installing patches
Resetting passwords
Unlocking accounts
Creating user accounts and groups
Setting file and folder permissions
Mobile Device Management
Our mobile device management (MDM) solution configures your mobile devices to your network with maximum ease and speed. You'll be able to get more work done on the go while keeping your data secure.
More on our Fort Wayne Managed IT Services
ABM has other Managed IT Services for your workplace that helps it operate better than ever. Check out the following pages for more information:
ABM's Productivity Formula
Managed Network Solutions is only one component of ABM's Productivity Formula. Our diverse set of products and services can improve every aspect of your office. To learn more, check out these sections of our website: