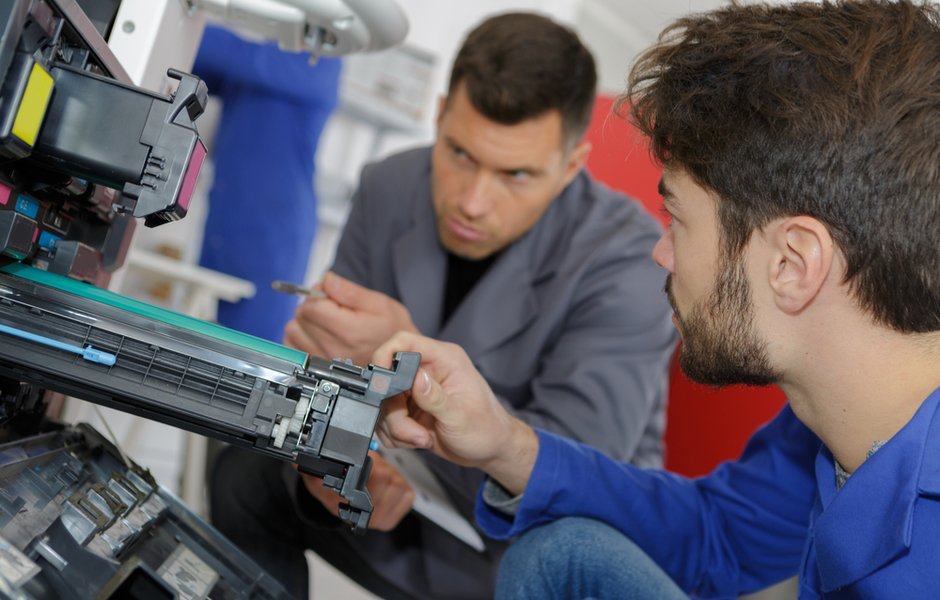 The printers in your office are the workhorses that keep things running efficiently. Those, along with your computers, are the machines that everyone relies on every day to get business done. Increasingly, offices are running better when they have managed print services.
Reducing Costs
No office wants to spend more than it has to, but that's often what is happening when the printers are handled by in-house employees. Because printer maintenance can take time away from their regular jobs, it can cost the company money to have IT employees spend their time on the printers. It can also cost the company money when one or more printers are down and productivity is slowed or even stopped until the machines can be repaired.
IT Tasks Today
In the past, it was common for the IT personnel to also handle printer maintenance and repairs. However, IT has gotten infinitely more complicated in recent years. It is now so vital for IT employees to spend significant time on keeping systems running that it can be dangerous to take them away from those tasks. Hiring more IT people so that both the printers and the computer systems can be maintained and repaired is far from cost-effective for any business.
Maintaining Printers
Keeping printers up and running requires attention to a number of different printing aspects. The security of the printers is an important factor that today's businesses have to plan for. There is also the ordering of parts that need to be replaced, and the stocking of the right ink as well as the printer paper. The printers also need to be checked periodically for problems so they can be quickly taken care of without any downtime. Getting managed print services keeps all of these tasks handled on time and by professionals who understand each type of printer and what it needs.
If you want to save money and time by using managed print services, contact us to find out more. We can manage your printers so that they keep running at their best for longer than they would without that care.