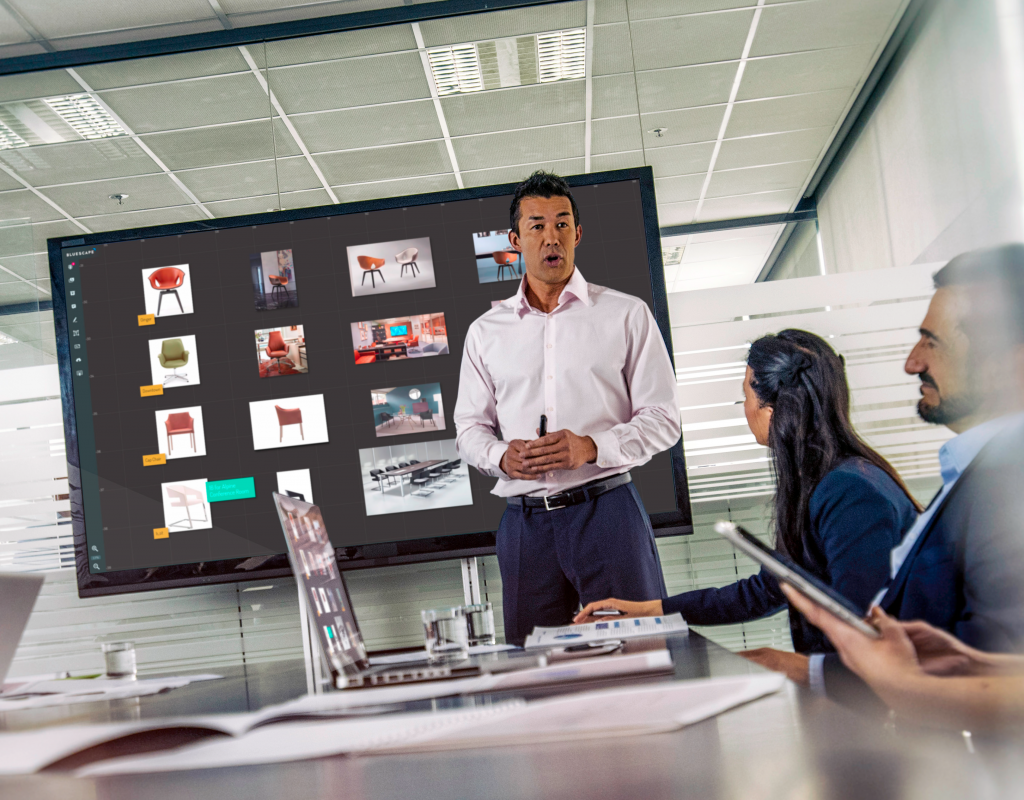 What is Bluescape?
Bluescape lets us work the way we were always meant to work – collaboratively. Cloud-based visual collaboration software, it brings together all the content in a central place where teams can meet, share and develop ideas on a limitless canvas. Unlike other collaboration solutions, Bluescape is hardware and software agnostic. It works with your favorite apps and is accessible from any device wherever you choose to work.
 
Game Changer
For EAW, not only has Bluescape streamlined the design process, it has transformed client engagements to create greater value. "Bluescape breaks down traditional barriers and brings everyone closer together," said Lalezari. Clients come away from meetings with confidence that EAW has seen to every detail and will deliver an outstanding solution.
"Bluescape has been a game changer

for us by providing a more meaningful

experience with our clients and fostering

many longterm relationships"
"We can identify and understand the desires and needs of our clients in a superior way, and Bluescape brings a new excitement to the process. You can feel it as everyone experiences the project evolving and sees the vision fall into place right before their eyes," said Lalezari. Accelerating the design process, providing relevant design solutions, and making connections with clients that last for the long term, that's how Bluescape helps EAW create better designs, better decisions, and better results.
 
Download the Full Case Study or Contact Us to book a Demo of Bluescape, to find out how Bluescape can help your company collaborate better to create better customer experiences.