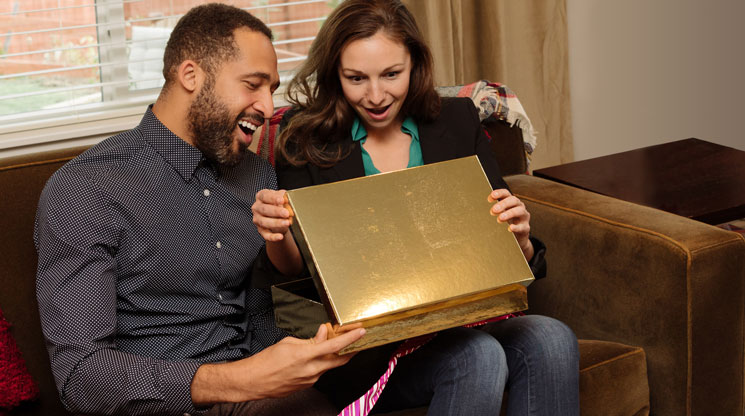 One of your friends or family members just got engaged. It's an exciting time for all, and you're excited to attend their wedding. With engagement parties, you might not be sure how large of a gift you should give. Most guests will usually give something small that the newly engaged couple can enjoy now. Here are a couple of gift suggestions for engagement parties. 
A Gift Card to Their Favorite Restaurant
If you know this off of the top of your head, then go ahead and pay for a "date night." Something within the range of $40 to $50 is usually given.
A Bottle of Champagne/Sparkling Cider
If the engagement party is being held at the couple's home, you can pop open the bubbly right there! You can also offer sparkling cider if the couple doesn't drink alcohol.
A Pair of Engraved Coffee Mugs
This is a great way for the engaged couple to start off their mornings. Consider also gifting them a bag of coffee or a gift card to their favorite coffee shop.
A Floral Bouquet
If the couple is already living together, this is an easy option. Roses, purple dendrobium orchids, red tulips, and blue iris all make for great arrangements.
Decorative Picture Frames
If you have a photo of the couple, include it in the gift!  If you know that the couple hired a professional photographer to capture the special moment, you can find engagement frames on Etsy. You can also find a frame with a "love" theme, and then the couple can choose the photo to fit the frame.
Content Sponsored By: