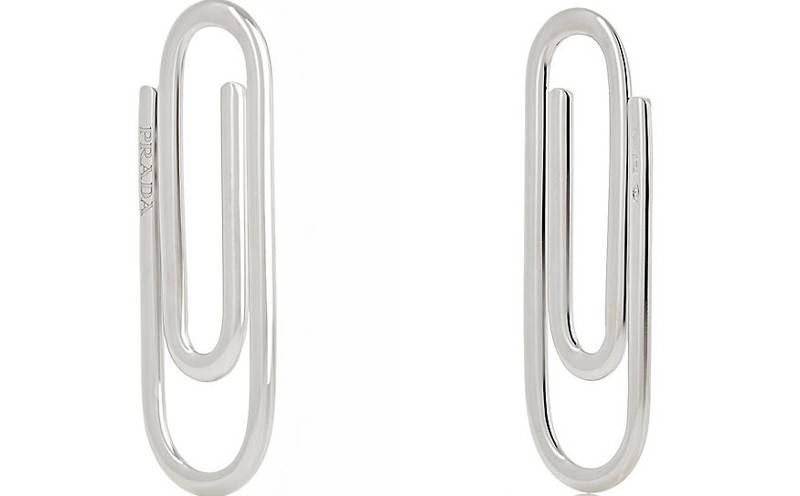 You may have heard the story about the $185 paperclip shaped moneyclip from high-end designer Prada, if not check it out. If you're an avid office supply fan, a lover of paperclips or a lover of Prada you may not have a problem throwing down the money for this money handling device. However if you are like us here at ABM you see paperclips as a productivity tool. A tool that saves time from undoing the ridicuously over stapled packet of business documents your co-worker put in your inbox.
Created in 1867 the paperclip has kept our paperwork from falling all over the place for over 150 years! Many different designs have graced our offices over the years. Check out more history on paperclips.
Free Giveaway!
So, as a thank you to Prada for creating another piece of expensive jewelry celebrating our industry and honoring one of our oldest organizational productivity tools, starting Monday we are giving away 100 paperclips to anyone who mentions this story to our delivery drivers!
That's like getting $18,500 for FREE just for mentioning you read this story.
The next time...
You have to remove a staple from the torn, ripped up, hole-ridden corner of those business documents remember the trusty old paperclip and the $185 money clip honoring it's glory.