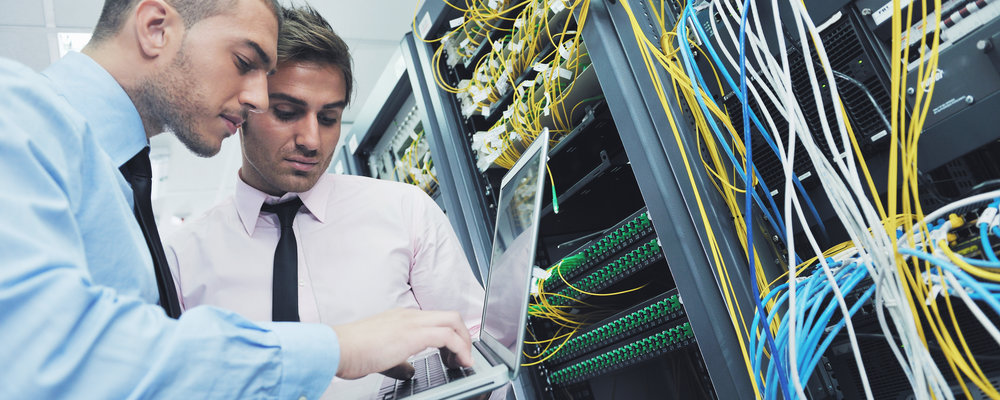 IT Security Consulting in Fort Wayne: Make a Path for Your Company's Success
At Allen Business Machines, we specialize in keeping your business in business, which is why we offer IT security consulting Fort Waynes businesses can depend on. Lack of proper IT support along with aging and outdated computers can lead to a significant loss of productivity for your business. After helping clients for more than 60 years, we've seen the importance of keeping systems functional and up-to-date. ABM's expert IT solutions staff can serve as an advisor for your needs. As part of our IT consulting solution, we can help you build a strategy for maintaining and upgrading your network.
Components of IT Security Consulting
Our IT security consulting solution includes:
IT Planning
The average SMB spends 6.4% of its revenue on acquiring technology. However, 80% of their total cost of ownership comes after the initial purchase.
That's why ABM helps you plan out a long-range roadmap for your IT network. Our IT consulting can enable you to enhance your workflows and achieve your business goals by leveraging your office's systems.
Virtual CIO
ABM assigns you a Virtual Chief Information Officer (VCIO) who understands how your IT solutions meet your business needs. You can go to your VCIO for support, advice, and proactive management.
Also, our VCIOs stay up-to-date on rules for keeping sensitive records secure. We can help you meet compliance for HIPAA, Sarbanes-Oxley, and other federal regulations as well as state and local standards.
Hardware as a Service (HaaS)
HaaS ensures your operational efficiency by establishing a timeframe for upgrading your systems. This integrates with your IT consulting roadmap to keep you operating at optimal levels.
Network Health Report
ABM provides you with regular reports on your cybersecurity. You'll stay informed of potential problems or vulnerabilities as well as the most effective IT support and response options. We'll also scan your servers and PCs on a weekly basis to preserve your hardware, software, and OS settings.
More on Managed IT Solutions
In addition to IT consulting Fort Wayne organizations utilize, ABM can help you maintain your IT network at every point. Click the links below for more information on our Managed Network Solutions:
ABM's Productivity Formula
Managed Network Solutions is just one part of ABM's Productivity Formula. We have a broad range of products and services to help clients work better and easier. To learn more, check out the following pages of our website: